David Cordingly wrote a history of piracy, Under the Black Flag, available as an
audio download (MP3 or WMA
) or a
print book at the library
.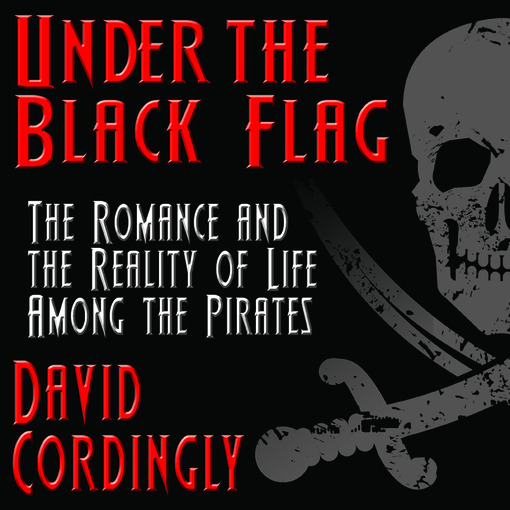 Audio cover
Using primary documents (diaries, newsprint, and government records of trials, naval pursuits, and hangings), Cordingly presents the facts in a lively narrative. Learn about the female pirates, Anne Bonny and Mary Read, or the Chinese Queen, Ching Shih, and even the now locally famous Grace O'Malley. Cordingly explores life on the ship, the original careers of many pirates (willing or unwilling), the typical journey and importance of a navigator, even through the changes in laws, trials, and punishments. This book sets you straight on the differences between privateers, pirates, corsairs, and buccaneers.
If you enjoyed the special features on the movie, Pirates of the Caribbean, specifically the one narrated by David Cordingly, then this book fills in all the holes.
P.S. Our Children's Department is looking for wrapping paper rolls for summer reading programs. As you wrap gifts this spring, if you remember, please drop off the empty tubes when you visit.
P.P.S. Cheryl, in Children's, hopes to facilitate a new Tiny Tots program, led by community mothers. The first planning meeting is Thursday, January 17 (next week) at 10:15 am, downstairs. Please visit to learn how easy it can be to host one hour's stories and crafts.