I am thrilled to write about
Ernest Cline's Ready Player One
. It is available as an ebook (EPUB and Kindle) on Overdrive. If this review really catches your attention, let us know at the library and we may look into buying an additional print copy if there is enough interest. My reading experience had an odd irony as it was the first book I read on a smartphone; it just added a layer of mirth to the experience.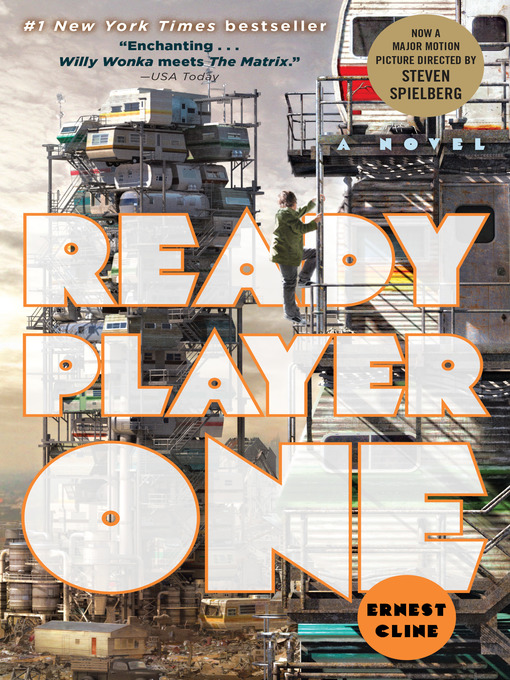 One version of the cover art
As with many books I like, there is a not-so-distant-future dystopia. It is what American might become if inertia holds true, at least in some ways. Lots of misery and economic divisions, life online overpowers the real world--or does it? The story teaches the reader to question the obvious and re-evaluate what you really value.
The most enjoyable part of Ready Player One for me was the 1980s nostalgia. If you enjoyed pop culture from the '80s, or just find it funny to reminisce about, this book could be a treat. Movies, books, games, and those little things of day-to-day life that create the flavor of a decade--those are tucked away in every chapter and nearly every page.
Several friends (guys) have read this book and really enjoyed it, too. The
cover art is very different
, depending on the country and printing.
If you are opening a new-fangled gadget today or tomorrow, you may already be able to
download free ebooks and audiobooks from the library
website. Call us when we open Wednesday, or join us for an orientation class on Thursday at 3pm.