Come in a join Laura and other dedicated twilight fans as they break down the second book of the twilight series "New Moon" chapter by chapter. Hurry in and become a part of this awesome discussion.

Y

ou can interact with other teens and share your thoughts on the book. At the end of this program the paticipants will get a free private showing of the "New Moon" movie which hits theaters on
November 20th - 42 days 8 hours 8 minutes and 8 seconds
If you are super excited and cannot wait to join this great program but can't make it to the discussions fear no more, you can stay connected and join the discussions by email!! how great is that? just send Laura out Teen Librarian an email tell her you want to join the program and you're in. Email:
Laurajohnson@ruidoso-nm.gov
Just remember this program is for 6-12 grades ONLY!!!

Jacob Black Official - Enjoy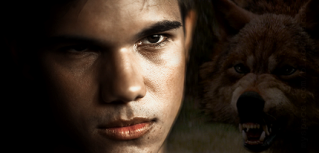 "The feelings I have for her are ones I never had for anyone. Her voice, her smile. I want to protect her, I want her to see me as more than a best friend. I want her to see me as her lover. There is another option. I am him, but will she ever see that? I feel we are connected somehow, a forever type connection, I will not give up hope. I love you Bella Marie Swan."